OULUSPORA
Oulu is a growing and dynamic city. It's a home to 200,000 people and also the fifth largest city in Finland. Still, only a few people know these facts. During the Ouluspora campaign, Oulu donated a tram full of Oulu-related cultural experiences to Helsinki for six months.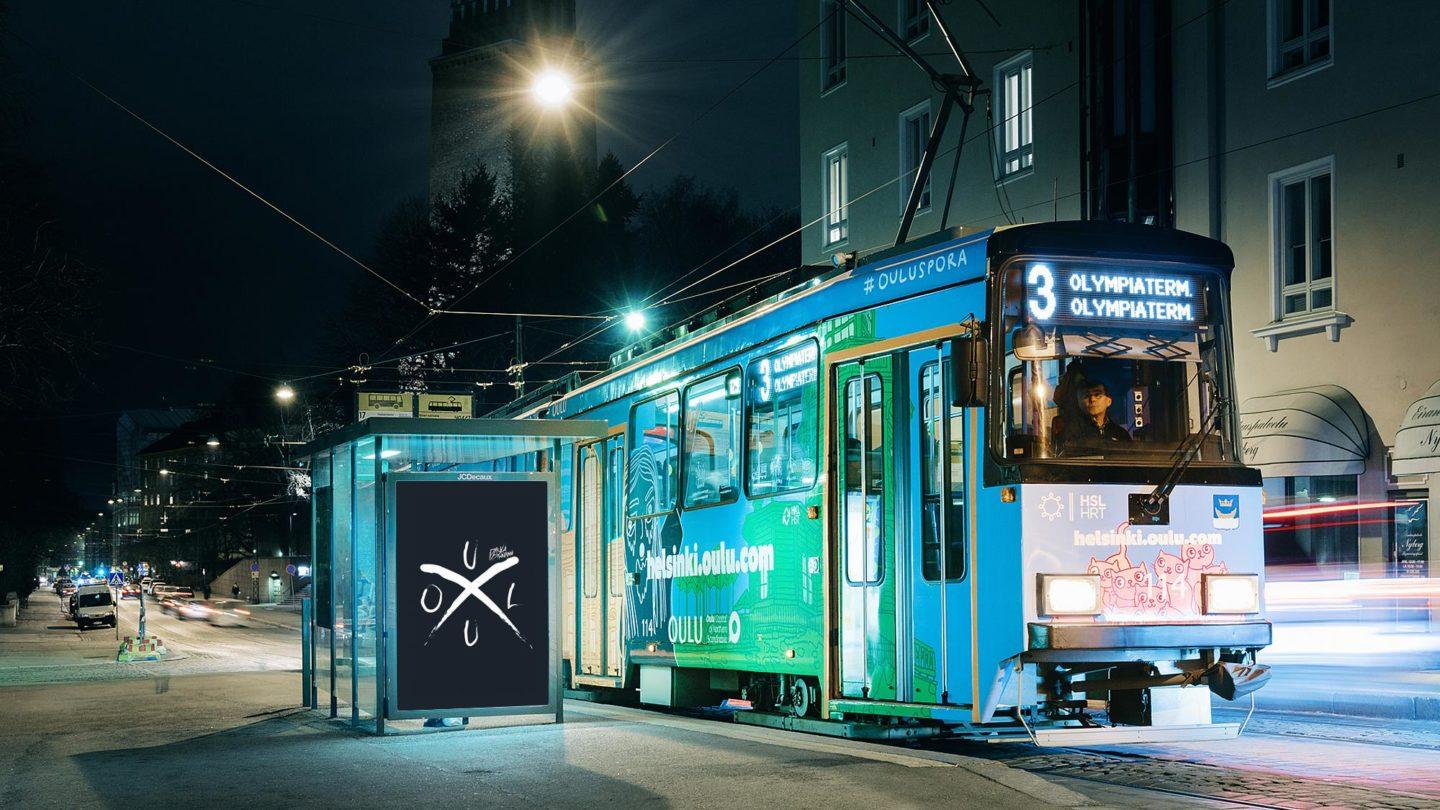 A Tram Filled With Oulu Culture
Ouluspora – which is Oulu tram in English –  was a very visible tram on the streets of Helsinki due to the colourful and beautiful Oulu illustrations on its sides. It was also a venue for events that introduced Oulu and its culture to the people of Helsinki.
The campaign started in December 2017 with a great performance of Tiernapojat (star singers) and it ended in June 2018. The punchline of the campaign was on the first day of June when there was a special performance in the tram – a Finnish Oulu-based singer Ellinoora. During the campaign there was a lottery on the campaign website and social media where people could win tickets to this private gig.
During the spring many private and public pop-up events were held in the tram. They were all somehow Oulu-related. Also, in social media there was a collaboration with Finnish vlogger Sita Salminen, who has studied at the University of Oulu.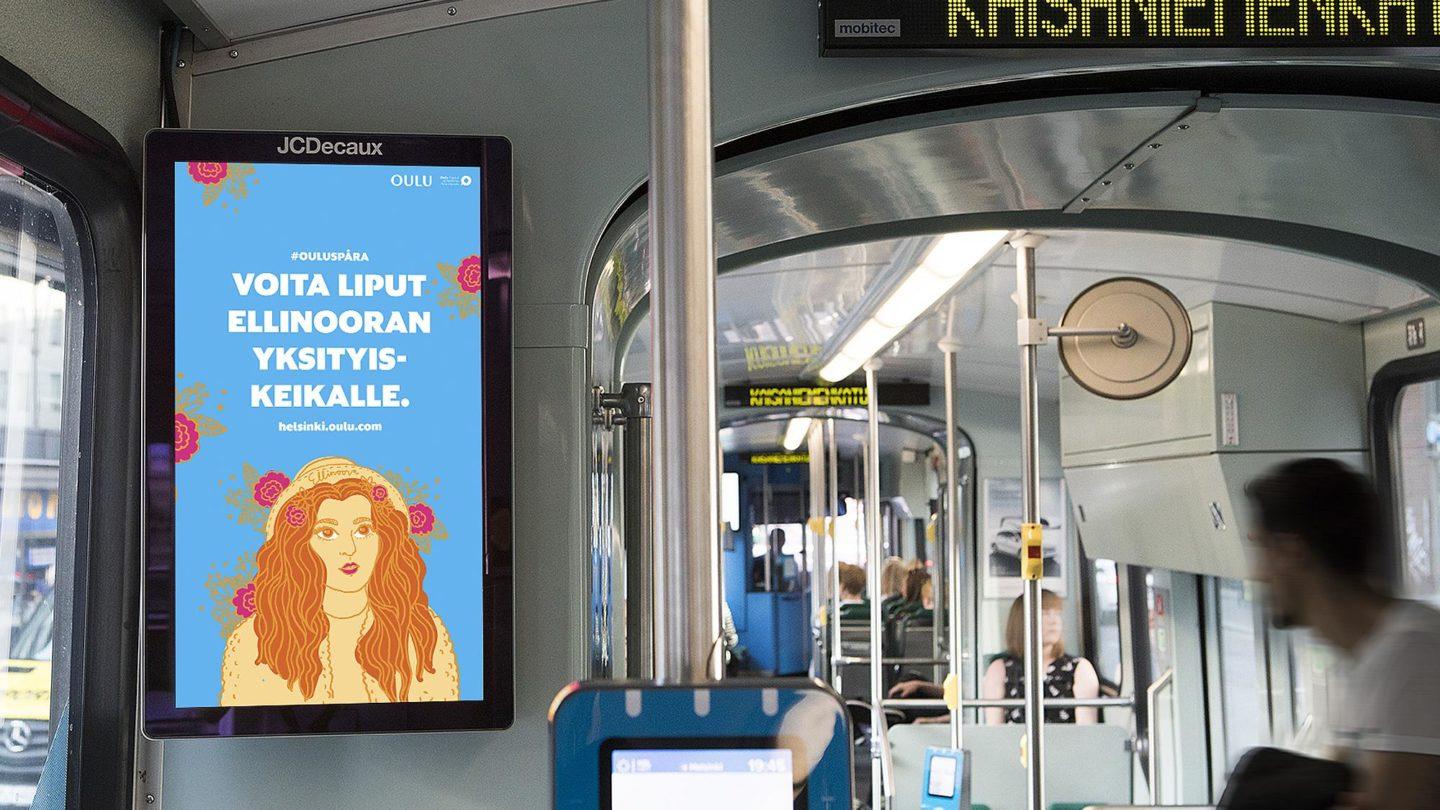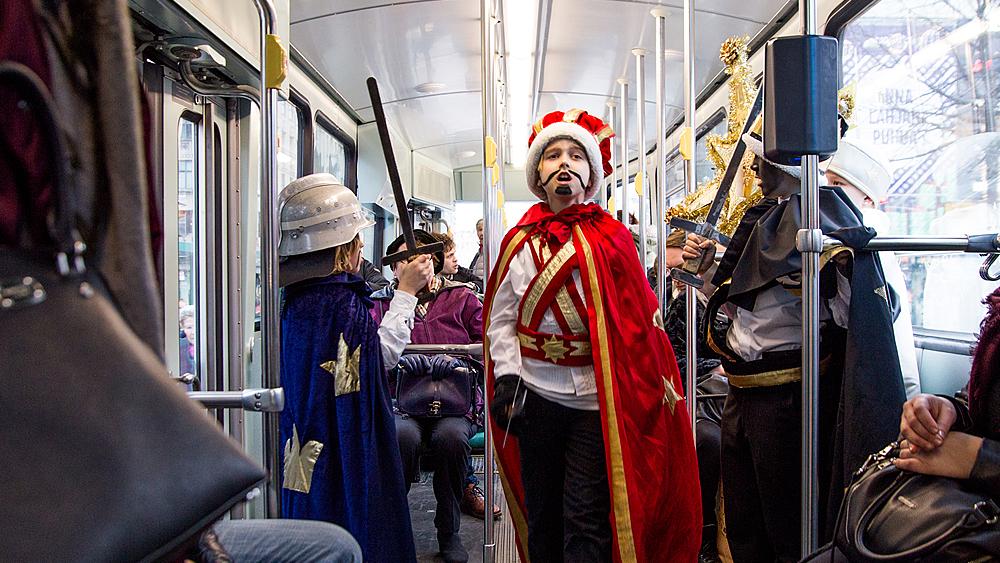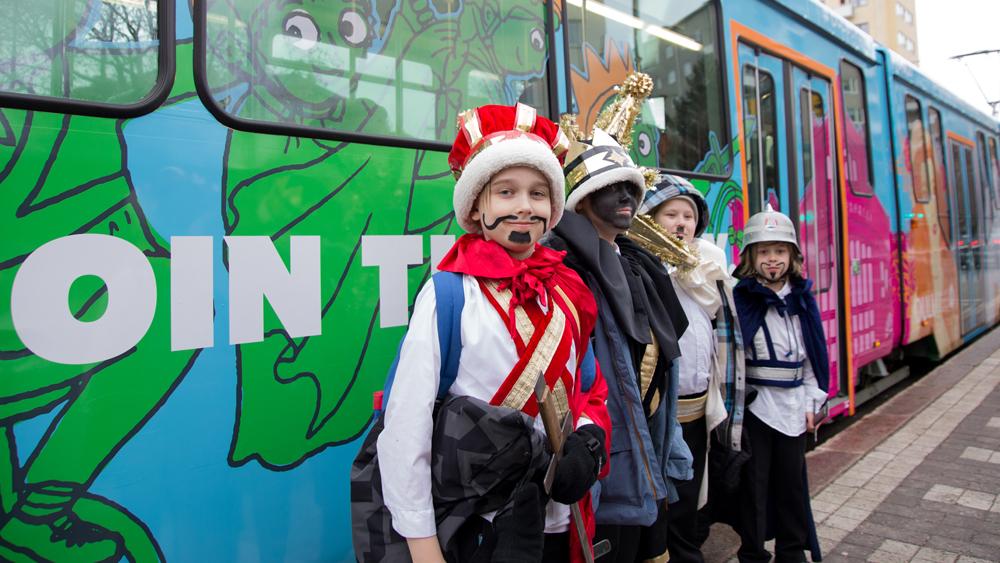 Iconic Oulu Illustrations
The tram itself was a very clever and effective marketing tool.
The city of cycling, Tiernapojat, the Air Guitar World Championships, the Polar Bear Pitching event, Kärpät the ice-hockey team and barbeque sausage – these are all things Oulu is known for. These themes were freshly and innovatively added to the illustration. The visual guidance of the City of Oulu was reflected in the colours and the overall campaign image.
Satu Sinikumpu from Työmaa created the illustration.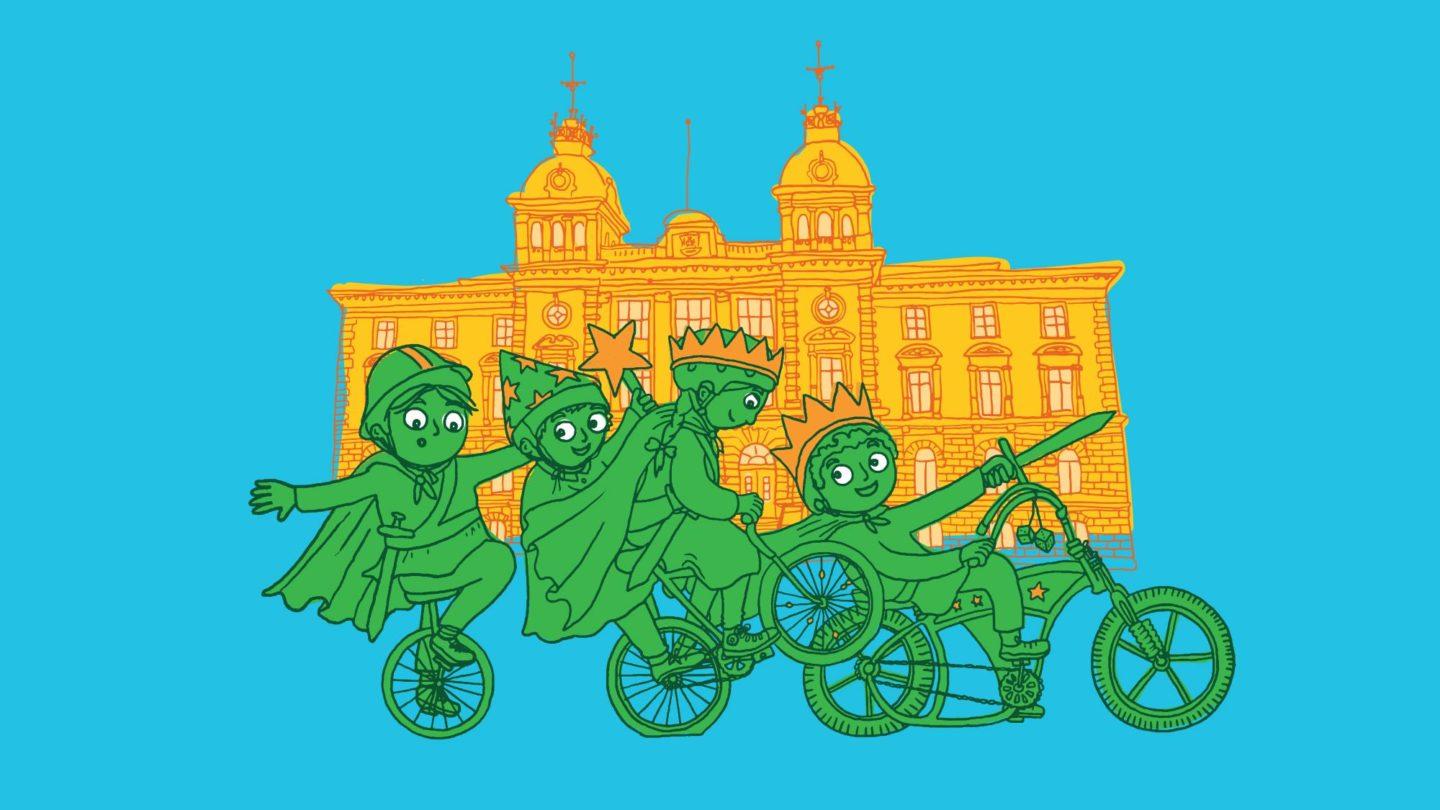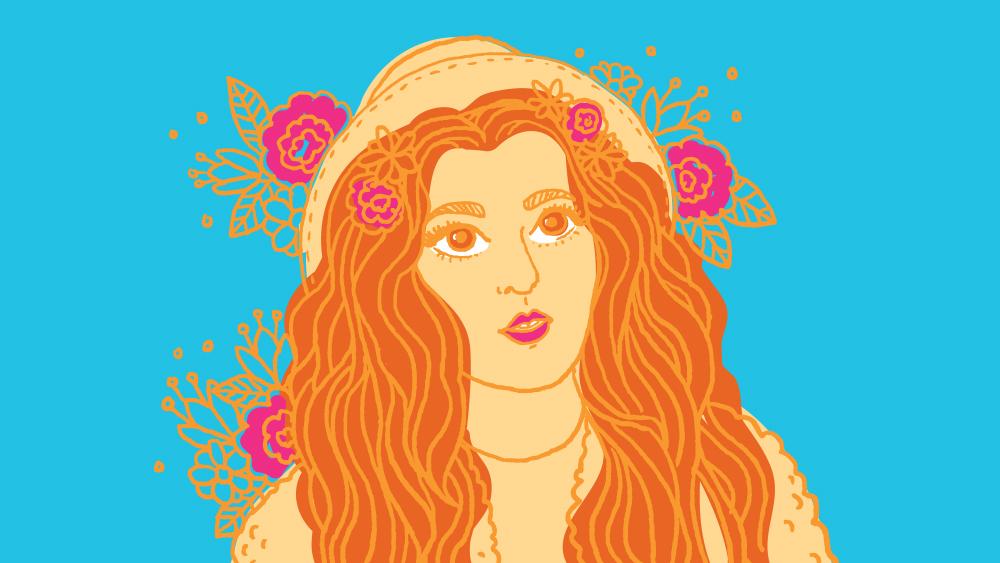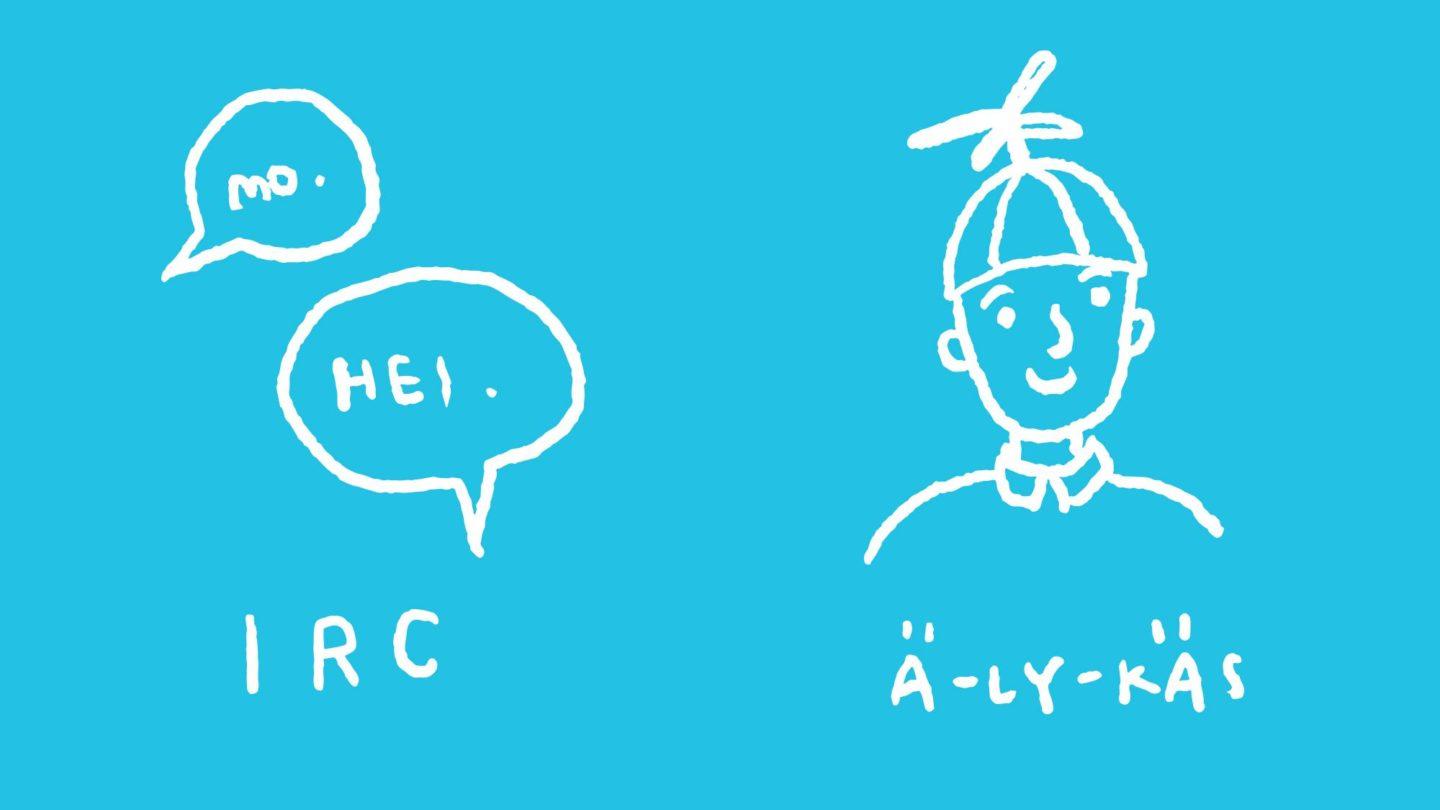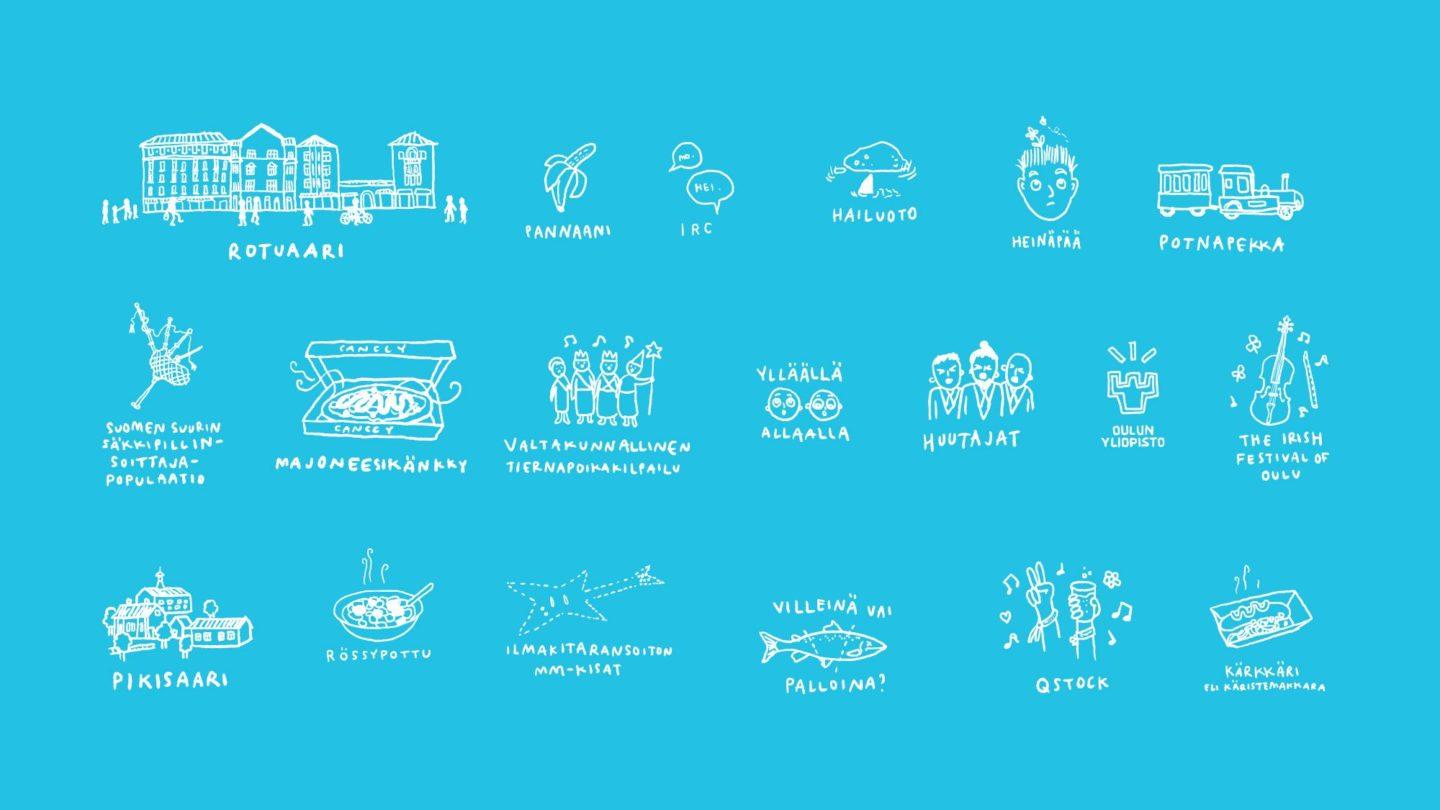 Strong on Social Media
The main source of information was the website helsinki.oulu.com. On the sides of the tram, there was a text that guided people to the site. On social media, people were guided to use the hashtag #ouluspora.
On the campaign site we communicated briefly, yet engagingly, about the possibilities the City of Oulu has to offer. These possibilities include, for example, possibility to study, work and venture in Oulu, and enjoy its rich culture.